Land for Sale on Private Estate in Bequia - Large Plots Ocean View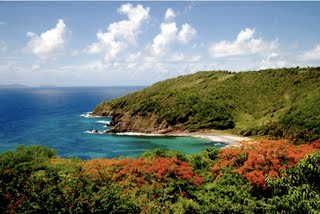 Bequia's Hope Estate enjoys a natural, peaceful location, with breathtaking ocean views and a stunning, near deserted beach just 500 yards away.
Hope Estate is on the headland ridge between Hope Beach and Anse Le Coite Beach, and there are 7 plots for sale. The estate is wonderfully private, and ideally suited to nurture the individuality of private villas.
These large plots have fantastic potential, and each one has something slightly different to offer - we recommend choosing your plot depending on each different outstanding view.